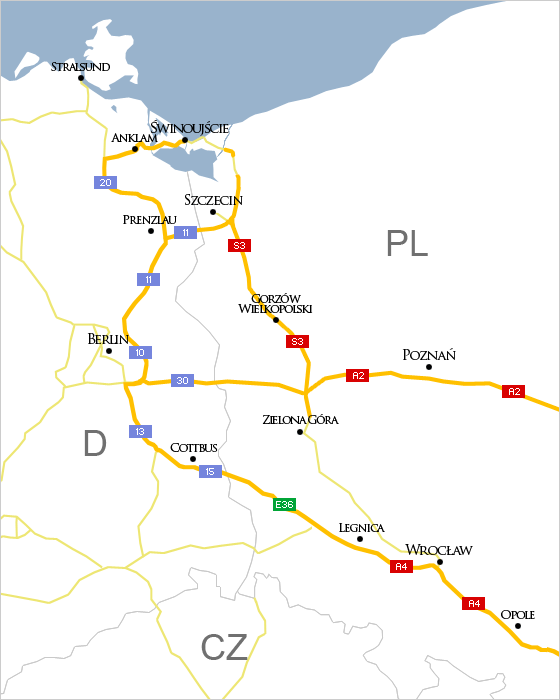 To all of our Guests travelling from the south of Poland we recommend driving via the A4 motorway towards Olszyna, then towards Berlin and later towards Prenzlau. By Prenzlau take the exit onto A20 road (direction: Rostock), then exit number 29 towards Anklam. While driving via Anklam just stay on the main road. Just after leaving Anklam you will find sign directing to Swinoujscie. You can cross the border either in Ahlbeck or Garz.
From Warsaw / Poznan take the A2 motorway via Gorzow Wielkopolski (via S3 road): at the KLUCZ junction (before arriving to Szczecin) take the exit onto A6/A11 direction: Berlin via former border crossing in Kolbaskowo. After next 25 km enter the A20 (direction: Lubeck, Straslund). After 92 km take exit number 29 onto road B199 (direction: Anklam, Usedom, Swinoujscie). Length of alternative road is ca. 180 km (120 km by motorway). Travel time ca. 2 hours.
STATIONARY RADAR (SPEED CAMERA)
Driving towards Swinoujscie via above-mentioned routes: at approx. 8,5 km after exiting the A20 motorway, just after the directional array pointing to IVEN. Driving back from Swinoujscie: In Relzow (53 km).